Cool Fridays: 6 Ideas For Teams
Mohamad Rajabi • August 6, 2021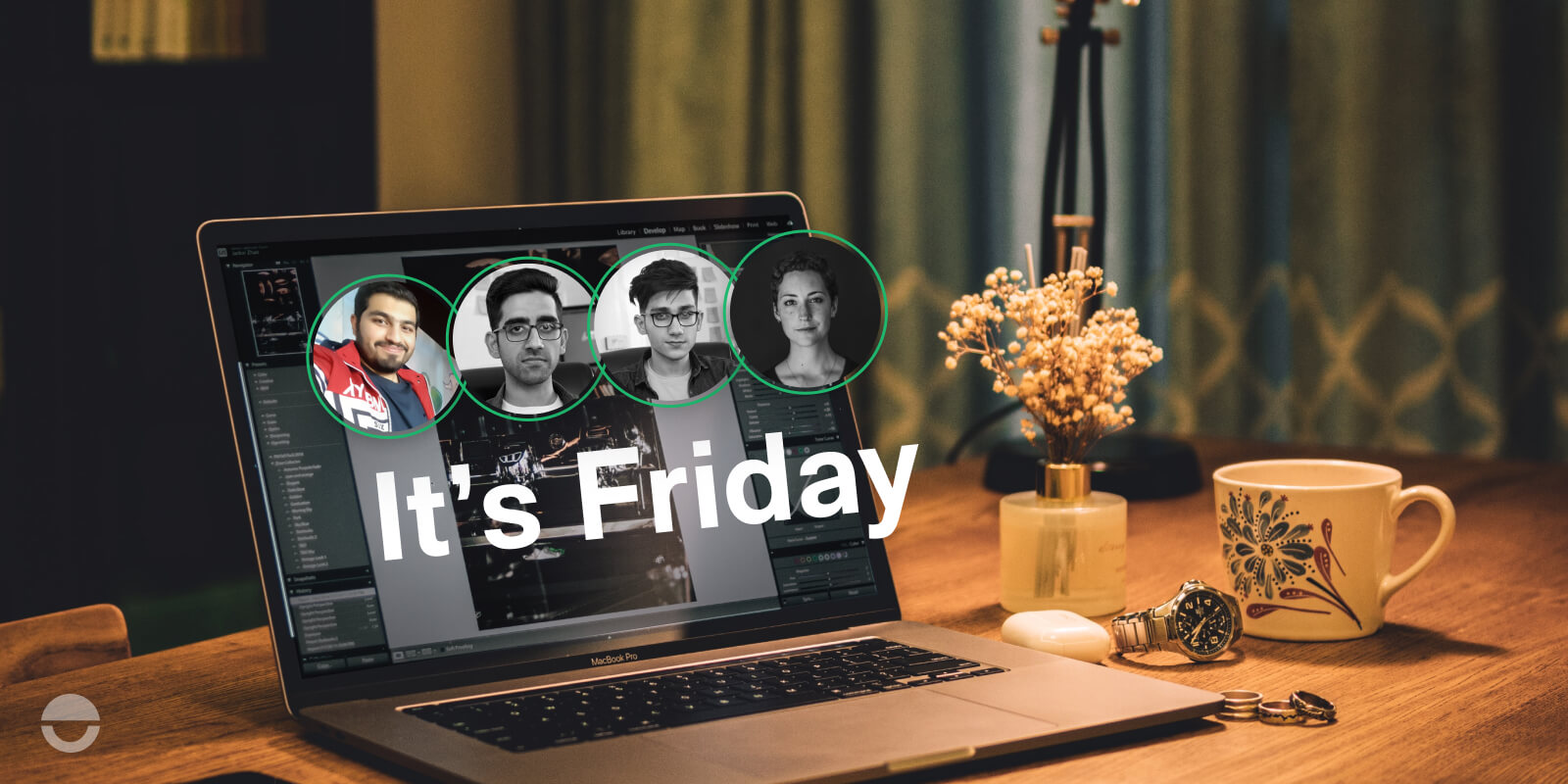 We love Fridays at Noor. I wrote 6 of the ideas and themes we've tried successfully to make the day different. In the language of dollars, a bonded team is more productive everyday resulting in increased revenue. But I just love having a fun workplace. So let's go.
1. No-meetings Friday
Scheduled meetings prevent focused makers from enjoying their work-day. Anticipation of a meeting is distracting. Fridays and Mondays are the best candidates for such days.
2. Creative Friday
Business priorities force managers to sometimes assign tasks that teammates don't like. You've hired the best people on your team, and they have ideas. On Fridays, let them choose what to work on, even if it doesn't align with what you think is the priority. After all, Facebook didn't know photo-sharing was a priority until Instagram came along and cost them billions (extreme example, I know)
3. Gaming hour on Friday evenings
Elon Musk had time for a gaming session once a week.
"Respites, as far as they existed, came around 8 P.M. on some weeknights when Musk would allow everyone to use their work computers to play first-person-shooter video games like Quake III Arena and Counter-Strike against each other. At the appointed hour, the sound of guns loading would cascade throughout the office as close to twenty people armed themselves for battle."
— From the "Elon Musk: Tesla, SpaceX, and the Quest for a Fantastic Future" book by Ashlee Vance
We have a gaming voice room in Noor that and when a teammate wants to take a break, we play a multiplayer mobile game called Brawl Stars. This has easily replaced the harmful habit of checking social media while working. Fridays are a good day to allow the team play a multi-player game. This is not "happy hours" you've already heard of, this should be organic, fun and optional.
4. Flexible Fridays
It's best that your team can set their own hours everyday, but if you have set work-hours or required overlap, we recommend easing it on Fridays and let everyone come and go on their time. You can ask each teammate to post what they'll be working on and trust them to do it anytime they want.
5. Wild Friday
On weekdays work on the assigned tasks, on Fridays brainstorm the wild ideas and visionary features. Stuff you don't typically talk about in a meeting.
Ask teammates to write down what absolutely they'd love to see in your startup that they're uncertain to say, and make it ok to share them on Fridays in chats or a call. The only rule is no one roasts others' ideas. Ask questions, but don't criticize directly.
6. Pairing Friday
Each teammate has unique skills. Someone has tried a new state management library, and another has learnt on how to debug performance. A designer makes absolutely delightful designs and a CSS developer knows where the flex-box limits are.
Famously Steve Jobs designed Pixar hallways so different people bump into each other and talk spontaneously. You can create the space in Slack, via (Noor voice chat rooms)[https://usenoor.com], or Zoom meetings (ugh) so people can share the interesting stuff in their work-time. Expecting teammates to share knowledge outside the work-time and merely check off tasks in the work-time is wrong.
These are stuff we've designed our app to organically create space for.
—
Share this blog post in a tweet or follow us on Twitter @use_noor